Logger Transit Data, accessible from the login page, provides the ability for an end user to view data from select loggers without the need to create a LogTag Online account.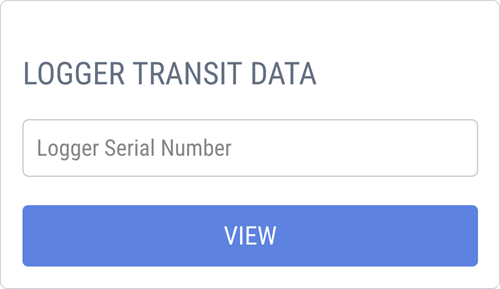 The logger must be:
unregistered (i.e. not owned by a team's account)
single-use
You must know the logger's serial number, as you cannot browse for unregistered loggers. If you already have a LogTag Online account, you must be logged out to use this feature.
Following logger models are supported in Logger Transit Data:
SRIC-4
SRIL-8
USRIC-4
USRIC-8
USRIC-16
USRID-16