It is not possible to only download the usable data, however you can do the following:
Press the Start/Mark button on the Logger when you take the logger away to download it. You will see the event-markers on the chart in LogTag Analyzer. If you right-click on the chart - you can select; "From first reading to first inspection/download mark" - this will zoom the chart to the data before the first inspection mark"
Or
"From last inspection/download mark to last reading" this will give you the data after the 2nd inspection mark to the last reading.
Or if you want a specific set of data, you can left-click and drag to select the specific data you are interested in.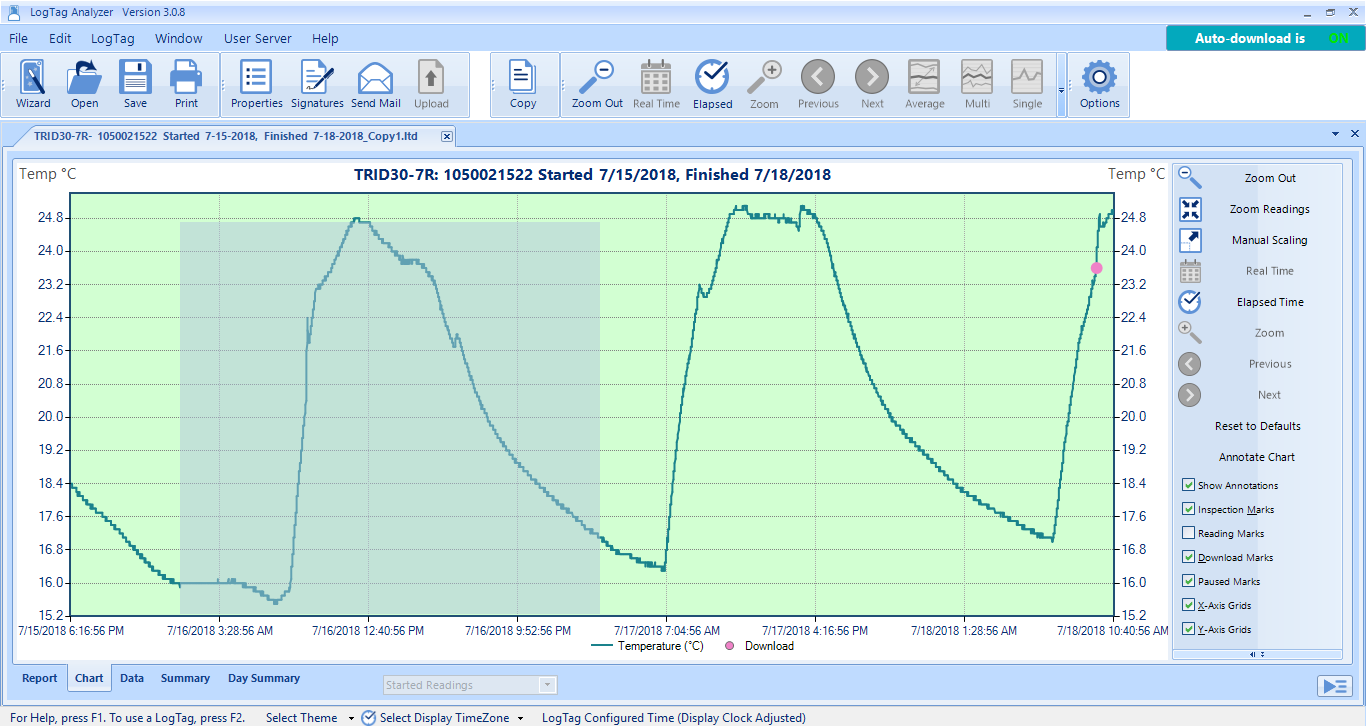 In all of these above cases, the Report, Data and Summary are updated to reflect only the data selected.
You can Copy/Paste the chart or data etc….as described above, or you can click File-Save As and select "LogTag File (*.ltdx)" – to save the data you selected.